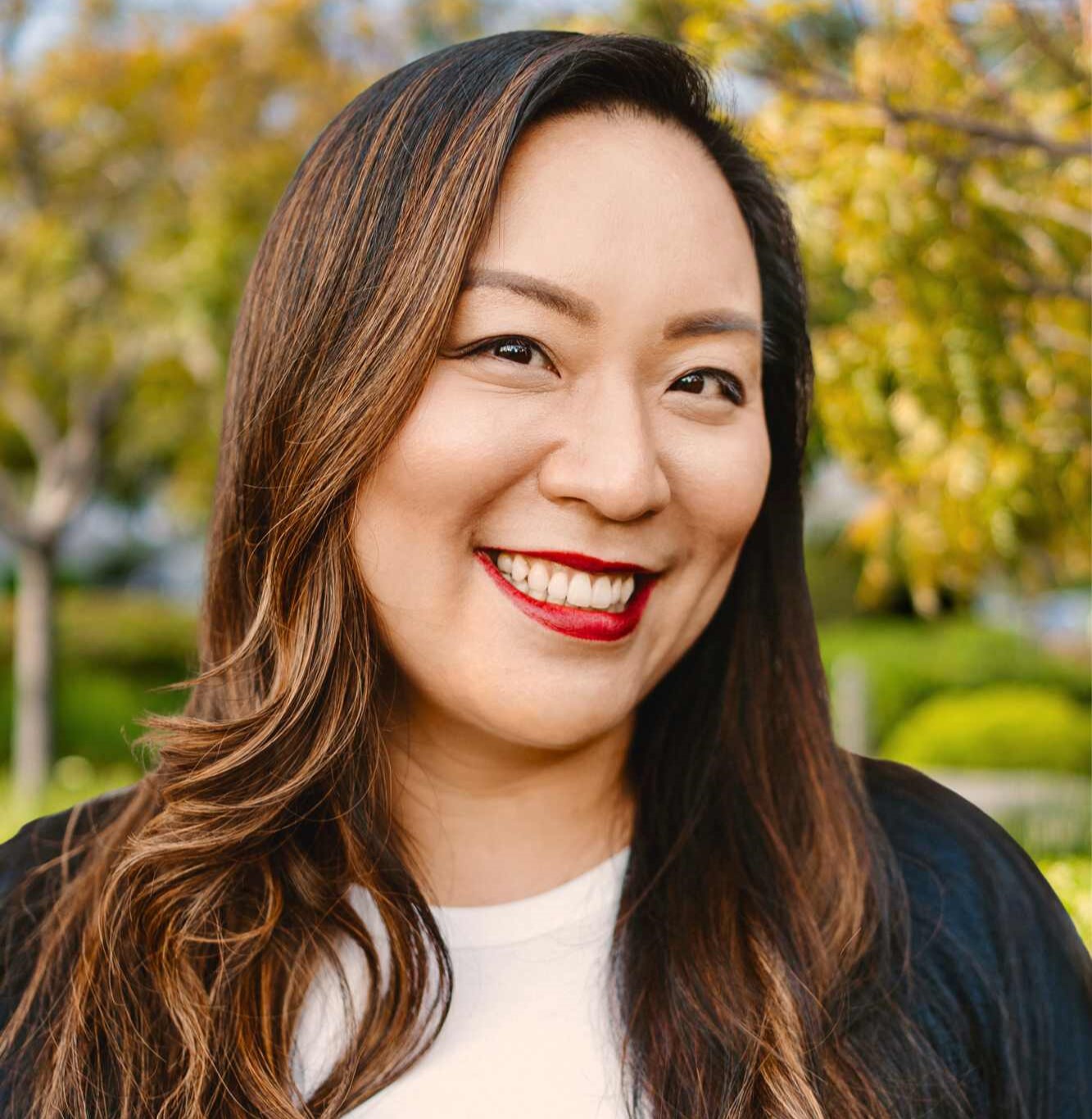 Megan Yoo Schneider, P.E.
Megan Yoo Schneider is a registered Professional Engineer who represents Division 7 on the Municipal Water District of Orange County (MWDOC) Board of Directors. Her professional experience, passion for water, and dedication to her community influenced her decision to run for the MWDOC Board in 2016. As director of Division 7, Schneider represents the cities of Aliso Viejo, Dana Point, Laguna Beach, Laguna Hills, Laguna Niguel, Mission Viejo, San Clemente, and San Juan Capistrano.
A Southern Californian native, Director Schneider grew up in a household that encouraged critical thinking, creativity, and curiosity. This progressive style of learning fortified Director Schneider's appetite for problem solving. Director Schneider has received two degrees from the University of California, Irvine, a Bachelor of Science (B.S.) in Chemical Engineering with a Specialization in Environmental Engineering, and a Master of Science (M.S.) in Engineering with a Concentration in Environmental Engineering.
Director Schneider's passion for water, public health, and the environment is showcased by her involvement in numerous organizations and professional career. She is currently in a Client Account Leadership role with Accenture where she serves as a champion for utilities, energy, and natural resources industry clients from innovation strategy to industry transformation. Since 2004, she has served in a number of leadership roles, including Committee Chair, Ad-Hoc Vice Chair, member of the Committee Leadership Council, and member of several Steering Committees, the Water Environment Federation (WEF), Past President and board member of the Santa Ana River Basin Section, and on the board of directors for the California Water Environment Association (CWEA). She currently serves as President-Elect on the board of directors for CWEA and as Co-Chair of the WEF Board of Trustees Diversity, Equity, and Inclusion Committee. She is also a member of the American Water Works Association and a voting member of the National Science Foundation Drinking Water Advisory Joint Committee. Director Schneider invests much of her time educating others about the importance of water and has received numerous awards and accolades for her efforts.
Above all else, Director Schneider is passionate about people; helping them, improving their communities, and preserving their environment. Director Schneider began her professional career in the public sector over 15 years ago, and since then, she has had the opportunity to work in both the public and private sectors, where she has gained extensive experience and continued to grow her passion for water and the community.
Director Schneider lives in San Juan Capistrano, California, with her husband, Nik, and their three dogs.
Division 7 Cities Served: Coto de Caza CDP, Dana Point*, Ladera Ranch CDP, Laguna Beach*, Laguna Niguel*, Lake Forest*, Las Flores CDP, Mission Viejo*, Rancho Mission Viejo CDP, Rancho Santa Margarita*, San Clemente, San Juan Capistrano, Trabuco Canyon CDP*, Unincorporated
*City split by proposed division