MWDOC Rolls Out an Environmental Literacy Plan for Orange County
Tiffany Baca, MWDOC Public Affairs Manager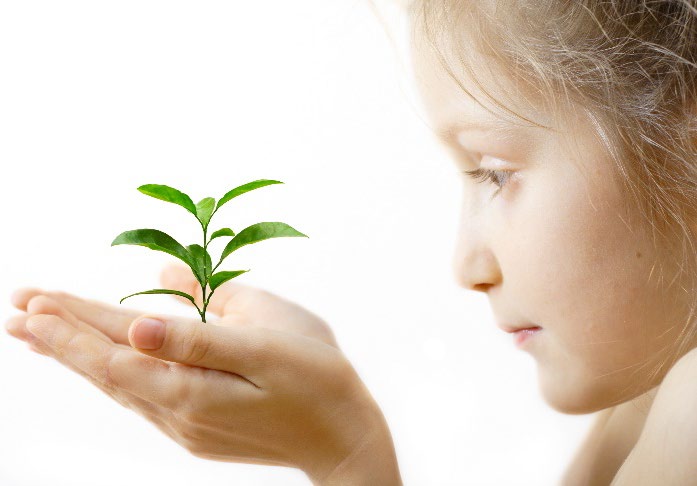 People have always depended on resources from the environment for basic survival needs, as well as for the successful growth and stabilization of societies. These resources include the water we need for cooking, hygiene, fighting fires, growing food, manufacturing essential and non-essential consumer goods, and much more. The California Environmental Literacy Initiative (CAELI) is a public–private partnership working to increase access to relevant and impactful environment-based learning for all of California's K–12 students. By using the environment as context for learning, students gain practical knowledge about the world around them, asking questions and solving problems in their own back yards that they can touch and feel.
In 2004, with input from over 100 scientists and technical experts, California adopted a set of statewide Environmental Principles and Concepts (EP&Cs). Between 2006 and 2010, curricula were developed to teach EP&Cs to students throughout the K-12 system. In 2016, EP&Cs were integrated into the revised California History-Social Science and new California Science frameworks. Since that time, MWDOC's school program structure has been adjusted to support California Next Generation Science Standards and other applicable standards established by the State.
For nearly five (5) decades, the Municipal Water District of Orange County (MWDOC) has been providing students and teachers across Orange County a science-based education program that emphasizes the value and importance of water. This year, for the first time ever, the MWDOC school program extends across all grade levels from K-12, bridging the gaps from fundamental water knowledge to biology and water quality, and ultimately to water resources management and water supply projects. The CAELI process enhances the baseline programs currently offered, guiding students to identify patterns and systems in their own communities, reinforcing the concepts of interconnectivity and interdependency between people and natural systems, while also gathering evidence to argue points and solve problems. This shift in how environment-based education programs will be presented not only helps students expand their critical thinking skills, but also helps prepare them for citizenship, engaging them in the places that matter to them and can be observed directly. Students gain a firm grasp of the lesson plans, as well as the ability to answer the all too common question of youth, "Why do I have to learn this?"
Together, with the help, support, and guidance of Orange County Department of Education – which includes Inside the Outdoors, State Education and Environment Roundtable, Ten Strands, and the CAELI Leadership Council, a comprehensive training plan for environmental literacy has been drafted with MWDOC leading the way for implementation in Orange County.
The plan will be rolled out in four (4) phases that includes restructuring MWDOC school program goals and developing learning outcomes and classroom activities that support MWDOC's priorities and state education standards and frameworks. Phase Two consists of in-depth training for MWDOC school program providers and identified Community-Based Organizations (CBOs), and Phase Three introduces Orange County teachers to EP&Cs and related academic frameworks, offering instruction and guidance on how to partner with water agencies and other CBOs to provide local environment-based activities for students that fit into their lesson plans.
By implementing environmental literacy into a standards-based education program, students can be taught key academic content while also learning about big environment ideas. From wildfires, drought and earthquakes, to protecting aging infrastructure and building critical infrastructure projects, Californians will continue to face significant challenges. Citizens and leaders of tomorrow must become better equipped for the responsibility of lifelong environmental and community stewardship, and develop the skills necessary to find reasonable solutions to these problems.