2019/2020 Water Year, A Roller Coaster Year So Far
Kevin Hostert, Water Resources Analyst, MWDOC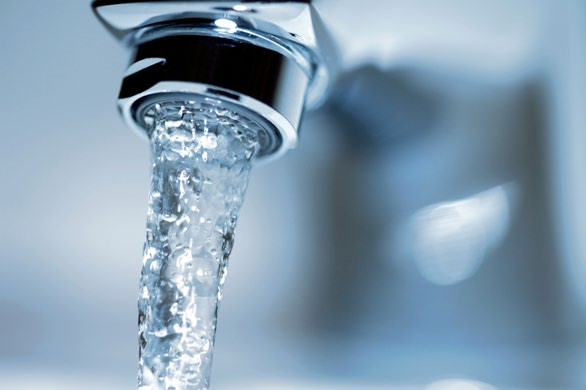 Like much of 2020 so far, the 2019-20 California Water Year has been a roller coaster. Northern and Southern California have experienced months with both average and above average precipitation, while the Upper Colorado River Basin has seen an incredibly consistent and average water year. So what does all this mean to Orange County water supply and water availability?
First, we have to understand where we are with imported water storage in Southern California. The last two out of three years have seen above average snowfall/precipitation in the state. With large amounts of water provided by mother nature, and the historical low water usage by water consumers, the Metropolitan Water District of Southern California (Metropolitan) entered 2020 with the most amount of water in storage ever – approximately 3.1 million acre feet. That said, the largest source of California's water – the Northern Sierra Nevada's – have experienced a tremendously bad year for snow and rain. As of March 25th, the 8 Station Index (8 Northern California Rain Gauges) are reporting 58 percent of normal precipitation, while snow for Northern California is reporting only 55 percent of normal. Most California state and federal reservoirs are hovering around normal levels for now, but with little snowmelt, it is anticipated reservoirs will be drawn down over the summer and we will be entering the 2021 Water Year below normal levels. Due to these circumstances, the California Department of Water Resources is only allocating 15 percent of the total available water on the State Water Project.
The story has been much better for Colorado River Aqueduct water supplies. The Upper Colorado Basin snowpack is slightly above normal for this time of year. Without taking water out of storage on Lake Mead, it is anticipated that the Colorado River Aqueduct will be 76 percent full this year.
The projected total of Northern California and Colorado River water supply is 1.3 million acre-feet. The imported water demand projections for Metropolitan is 1.6 million acre feet for 2020. What this means is that about 300 thousand acre feet of water will be withdrawn from imported water storage reserves. The good news is that even with this reduction in supplies, imported water storage reserves will be around 2.8 million acre feet which is still incredibly high, and will be the second highest amount of imported water storage reserves we have had for Southern California. Furthermore, it has been a wet year here in Southern California, and as of March 25th, rainfall was at about 107 percent of normal. This late winter/early spring surge in rainfall will help alleviate irrigation demands for this time of year, and help further enhance our imported water storage reserves. In summary, it was not a good year for water supply, but people are using less water. We are taking less water annually out of storage, which means we have the ability to power through multiple dry years before ever seeing the days of water rationing return to Southern California.