Public Spaces Program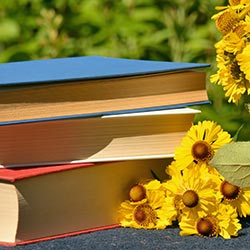 The Municipal Water District of Orange County's Public Spaces Water Smart Landscape Program (Program) provides incentives for water efficient landscape improvement projects at public spaces in Orange County.  The Program specifically targets the implementation of comprehensive landscape improvements for publicly owned and highly visible landscape properties throughout Orange County.
The Program water smart landscapes are:
Required to remove more than half of the non-functional turfgrass
Encouraged to upgrade of antiquated irrigation timers to smart (weather-based and/or soil-moisture) self-adjusting irrigation timers
Encouraged to convert high-precipitation rate fixed spray irrigation to low-precipitation rate rotating nozzles and/or drip irrigation
Highly visible public space
These improvements are meant to result in water savings, reduction of dry-weather runoff, pollution prevention, and reduced maintenance costs on both the landscape itself as well as asphalt street material.
Program Funding
MWDOC will provide an additional incentive of up to $0.50 per square foot or 25% of total project cost, whichever is less, to participating cities whose renovations meet the Program's participation criteria. The city will be responsible for the 75% match share for the individual project. Eligible match costs include invoicing and purchase receipts for the landscape renovation work completed, as well as incentive funding received from Metropolitan.
Public Outreach
As part of the landscape renovation effort, MWDOC will develop signage to be placed at each construction site. MWDOC assist with each participating city to create signage appropriate for the city and its local renovation projects. The purpose of the signage is to inform the public of the project, promote the landscape renovation benefits, and describe how renovations of this type can be accomplished at other properties throughout Orange County.  Before and after pictures of each project will also be collected and may be use to highlight water smart landscape efforts within the community.
Steps to Participate
Complete the Project Match Calculator
Prepare the Project Proposal Form and related documents
Apply for turf and any devices as applicable by going to ocwatersmart.com/commercial
Please contact Steve Hedges at shedges@mwdoc.com or (714) 593-5023 to learn more about this program.